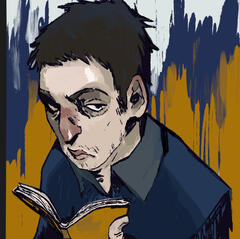 Hey!
I'm Diego, nice to meet you! I'm Community Director at Fictiorama.
Before that, I was Brand Manager and Writer at Chibig.
I'm also writing Elementallis and making my own Wrestling Sim.
About
I've been working on videogames since I was a child. I mean, if playing counts as working. When I grew up, I started writing for videogame websites and magazines. Currently, I'm working at Fictiorama since 2022 as Community Director.Before that, I was in Chibig from 2018 to 2022. I was the Brand Manager, working on several games, both in-house and with external studios, and as a Game Writer writing the main games at Chibig, like Summer in Mara, Ankora: Lost Days and Elusive People.At the beginning of my career, I started my own studio called Backfire/Lovepunch Team (ask me why we changed the name, c'mon!). We made two awesome mobile games: Diagonal Hell and Nuclear Jelly. They were so awesome that we had to close our studio!In my free time I... also work on videogames, mainly writing them (I love writing, what can I do?) or advising and mentoring other studios and colleagues. Actually, my true passions are literature and movies. Ask me about any of those two things and you'll get trapped in a rant for hours, so be careful!